Headlight Restoration Ottawa
Cloudy Headlights Ruin the Look of Your Car.
No mater how well you clean, wax or maintain your car if the headlights are cloudy, yellow or hazed then your car will still look bad and even worse you will be putting yourself and your family in danger at night when driving because you will have limited visibility. Headlight restoration is affordable and fast. Within as little as 20-30 minutes you will have like-new headlights and be able to see perfectly at night for increased safety for you and your passengers.
We also take precautions to protect your car during the process by lifting the hood and taping off sections around your headlight to avoid causing damage to surrounding elements and components of your vehicle.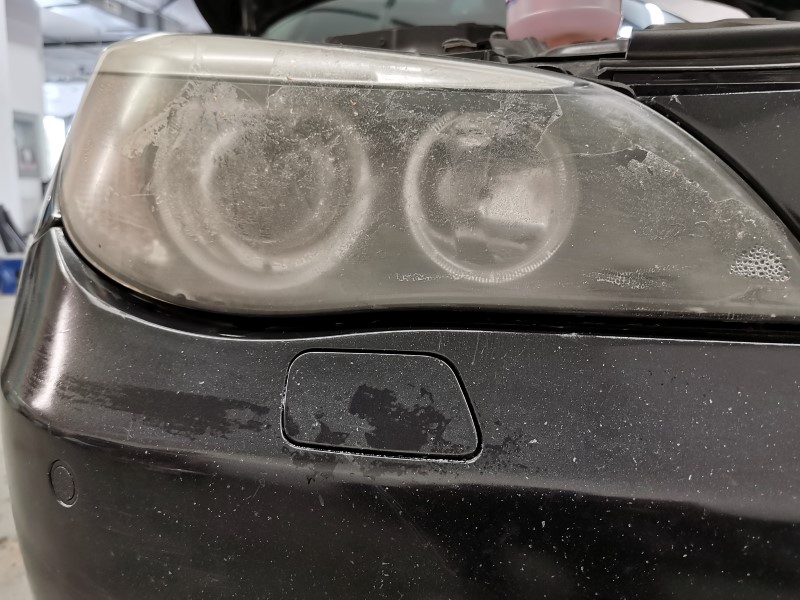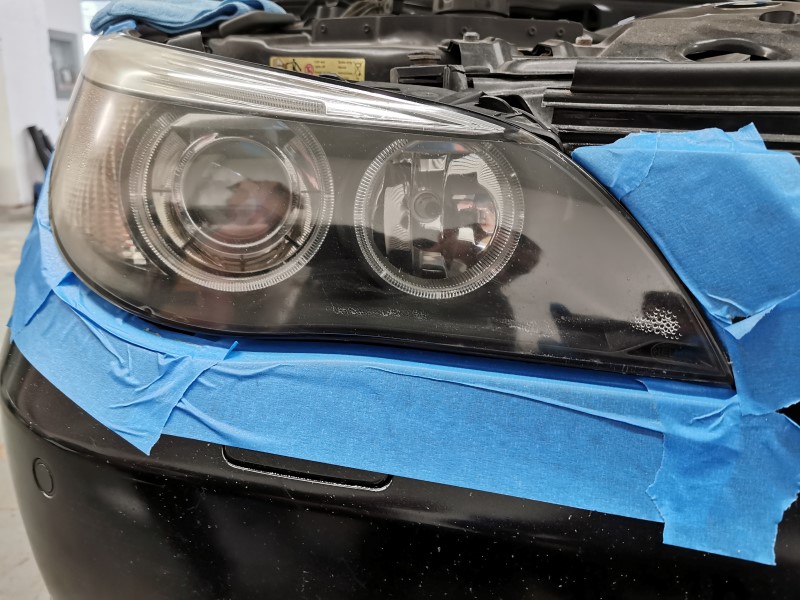 Full Headlight Restoration – $120 + tax
Includes a 3 step headlight restoration

2 step compounding and wet sanding

1 step polish

Sealant applied to protect headlights form the elements
Headlight sealant upgrades
You can opt to upgrade the type of sealant used after the headlights are restored

Ceramic Sealant – $69

Ceramic coating applied to both headlights after headlight restoration

Paint Protection Film – $129

PPF is applied to both headlights after a headlight restoration
The headlight restoration process will help remove the yellowing and fading of your headlights. It will bring back visibility and increase road safety. Bear in mind, some of the haziness may be from inside the headlight.