Operating Hours, Fees & Pricing
Our hours of operation are listed on our literature and website but we reserve the right to change our hours of operation at any time for repairs and maintenance, equipment failure, renovations, holidays and or open late or close early due to inclement weather or circumstances beyond our control.
Our advertised prices are developed with regularly maintained vehicles in mind.  For example a regularly maintained vehicle takes 3 to 4 minutes to vacuum and our fee structure reflects this.
Vehicle Size and or Condition, as evaluated by us, may increase your fee.
Driving on Premises
Vehicles may be driven in the Auto World shop by our staff only.  You may remain in the passenger seat or rear of vehicle upon request if approved by management.  Owners of ADA altered vehicles will be asked to drive thru with guidance from management.
Promotional Offers or Discounts
From time to time we have special offers and discounts.  Some of our offers are for first time customers only and may not be available to repeat customers.  All such offers may be rescinded or changed at any time and final price is subject to per visit management review based upon Size and Condition of vehicle. Some offers such as our "Free Wash and Vacuum", "Free Wash", and similar offers are limited to new customers, maintained vehicles, a maximum time limit of service (usually 20 minutes) and other limitations and restrictions such as the inability to be combined with other offers or promotions, territory restrictions and more. Auto World and its staff reserve the right to refuse, deny, revoke or cancel any and all promotions at any given time for reasons determined by Auto World and its staff without notice, consult, or permission.
Best Efforts Basis
All services are provided on a best efforts basis.  As such we are not responsible or liable in the event that we are unable to remove stains, clean, or fully restore any surface, fabric, or condition of your vehicle.  All details of services listed on our website, signage or in our marketing materials are for reference only, and in some cases, some of the noted service details may or may not be performed depending upon the condition of your vehicle or upon our acknowledged expertise regarding determination of appropriate circumstance.
Valuables Left in Vehicle
While it is our policy to make a best effort to care for or organize any items left in vehicle, we do often use a pressurized air nozzle and a vacuum in the normal course of cleaning and in all cases we are not responsible for any valuables that may become damaged, lost, missing or otherwise disposed of in the course of cleaning your vehicle.  We strongly recommend that you remove all valuables before leaving the vehicle for service.
Limits of Liability
We are not responsible for; damage or injury due to faulty mechanical operation of vehicle, or vehicles that are not in factory original condition or any incidental damage that may occur while your vehicle is in our possession, including but not limited to any damage related to pre‐existing conditions (tears, scratches, dents, stains, odors, etc.) damage to automated windshield wiper systems, wiper blades, rear window wipers, loose interior trim or exterior moldings, exterior mirrors, trailer hitch caps, roof racks, power antennas, insignias, non factory (whether dealer add-on or private) aftermarket accessories such as alarm systems (including lock out expenses caused by) alloy, chrome or mag wheels, bug shields, sun visors, magnetic signage, running boards, hood ornaments, headlights, rear lamps, or reflector or for any damage caused as a result of customer's request for engine detailing services including water interfering with engine function, or for damage caused by a request for any service requiring a wet sanding process.  We assume no liability for fire, theft, or damage in any case except through our own negligence.  We reserve the right to choose company used should any repairs be required due to our negligence.  Our limit of liability in all cases is limited to the value of service provided or for cost of repairs should any repairs be necessary due to a collision that took place while the vehicle has been in our possession
Service Guarantee & Refunds/Store Credits/Redos
For windshields, the exchange and return policy applies within 30 days following your purchase on the condition that they have not been mounted on your vehicle. If mounted, there are no refunds however we can in some circumstances reinstall the windshield if there is an issue.
Because our window film and vinyl wrap and paint protection film installations are specifically cut to fit on your windows and/or vehicle and once mounted onto the glass surface or vehicle body, cannot be removed and reused, there are No Refunds on any of our glass tinting, vinyl wrap and paint protection services.
If there is probable and clear cause that the service technician did not fulfill the package as ordered or there is clear evidence of poor craftsmanship, we will at our cost refund or redo the uncompleted or unsatisfactory portion of the service. This only applies to products and/or services where refunds are offered under limited circumstances.
Cleaning or repairing the vehicle personally or professionally after the initial service without authorization from Auto World voids our Service Guarantee. Redos, refunds, or reimbursements will not be made after any unauthorized cleaning or repairs.
Failure to disclose at the time of booking any conditional issues that involve heavy stains, foul odors, human or animal biological waste, mold, mildew, chemical spills, chemical overspray or any other hazardous materials voids our service guarantee. No refunds, redos, or any additional work will be performed outside of the original package or estimate.
Some issues may require services beyond those you ordered. Refusing the services recommended by customer service or your on-site technician may invalidate the service guarantee.
Only services included in your order and additional services authorized by Auto World  are covered under our service guarantee. Any services not authorized by Auto World are at customer's own risk.
Payment is due at the completion of your service. Refusal or failure to pay for your service invalidates our service guarantee and any redo services or discounts are at the sole discretion of Auto World.
Any claims must be filed within 48 hours of the completion of the service by phone, email (info@autoworldottawa.com), or submitting a review online. Pictures of the area must be emailed to info@autoworldottawa.com within 24 hours of the claim being made.
Book Your Appointment Online
Call us at 613-212-0057 to book your service appointment or book online in a few simple steps.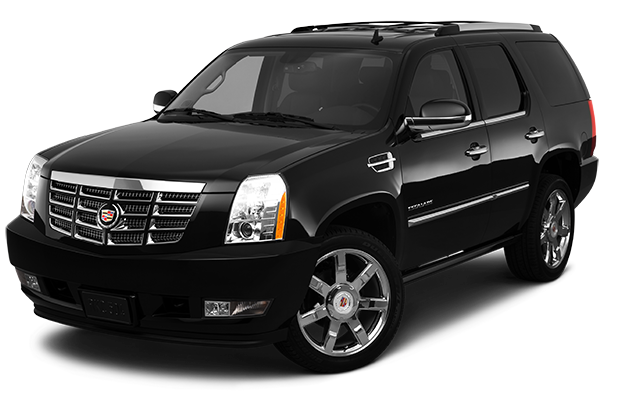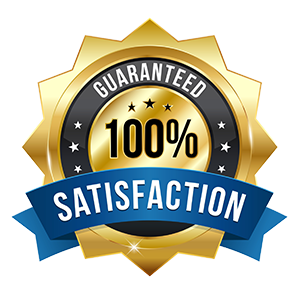 We want you to be happy. Period. Happy customers come back and we want you to keep coming back until we all ride around in hover cars. Click here to read our Satisfaction Guarantee and Warranty.